About Dr. Gregg Tartakow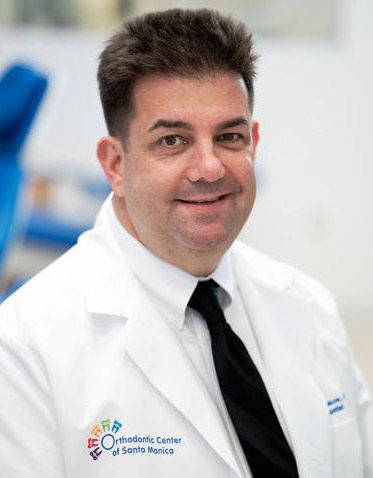 Dr. Tartakow has been recognized with "America's Best Dentists" honor, selected by the National Consumer Advisory Board from 2014 to the present: "This prestigious award is presented only to dentists who demonstrate exceptional credentials, experience and commitment to excellence.
Dr. Tartakow's mission as a clinician has been to provide orthodontic care, empathy and understanding for optimum patient care and treatment excellence. He recognizes the diverse needs, compassion, consideration, and sensitivity required for every patient. Dr. Tartakow's "commitment" to the profession has been to prevent and control oral disease, disorders and all other conditions for the improvement of oral health by reaching for the highest standards of ethical and professional conduct.
Gregg A. Tartakow, D.M.D. practices orthodontics, dentofacial orthopedics, T.M.J. disorders & orofacial pain and is an Invisalign provider in Santa Monica, CA. Dr. Tartakow is a graduate of the University of Florida; Tufts University, School of Dental Medicine; Albert Einstein Medical Center's General Practice Residency Program and Postgraduate Orthodontic Residency Program.
Providing the Best of Care for Over 20 Years
His professional accomplishments have included: Diplomate, American Board of Orthodontics; Fellow of the American Academy of Orofacial Pain, Royal Society of Medicine (London, U.K.), Pierre Fauchard Academy and World Federation of Orthodontists; Member of the American Dental Association, West Los Angeles Dental Society and American Association of Orthodontists.
Dr. Tartakow has over 20 years of clinical experience in both private practice and dental clinics. He spent most of his career: (a) practicing pediatric orthodontics with advanced knowledge of early and interceptive orthodontics (Phase I); (b) treating adolescents (Phase II); and (c) working with adult patients, many of whom having severely compromised medical and dental histories. Dr. Tartakow is a Clinical Associate Professor at University of Southern California, School of Dentistry. He is the Associate Editor of the Ortho Tribune and has authored over 20 independent scientific articles.
Fun Things to Know about Dr. Gregg Tartakow
Dr. Gregg is a "techy" guy and likes all new and innovative electronics
He enjoys spending time with his wife and their 2 doggies Gus and Gigi
Dr. Gregg is originally from New York and moved to South Florida as a kid; He's a big Gator fan!